Demolition is a critical phase of any construction project, but it's often overlooked. Whether you're looking to build a new dream home on an old lot or are trying to renovate an outdated building, residential demolition is a necessary step. However, it's not a process to be taken lightly. In Sydney, the act of demolishing a residential property is governed by strict rules and regulations to ensure safety, environmental responsibility, and efficiency. There are several factors you must consider before commencing your residential demolition.
Finding the Right Contractor for Residential Demolition in Sydney

Finding the right demolition contractor is crucial in the first place. A reliable contractor, such as Amigos Demolition Sydney, will be familiar with the rules in the area, have the required tools, and be experienced in handling the job. They must offer all-inclusive services, such as site evaluation, application for required permits, site preparation, demolition itself, and cleanup afterwards. In addition, a reputable contractor should be equipped to manage any unforeseen circumstances, including discovering asbestos during demolition.
Plan and documentation for Residential Demolition
The crucial component of every Successful residential demolition is a well-thought-out demolition strategy. The specifics of the structure, the method of demolition, the time needed, and how the debris will be disposed of should all be outlined in this plan. Before beginning the demolition process, it's also essential to keep track of everything and apply for the required permits. Sydney has strict guidelines that must be followed before demolishing a home.
Local Regulations and Permits for Residential Demolition
Without the appropriate authorisation, you cannot immediately start a house demolition in Sydney. Before you begin, you must apply for and get the required permits from the neighbourhood council. This is done to protect both the general public and all parties concerned. A permit will also guarantee that the demolition will be done in accordance with local laws. You should conduct your due diligence or deal with a skilled contractor who is familiar with these standards because different parts of Sydney can have different needs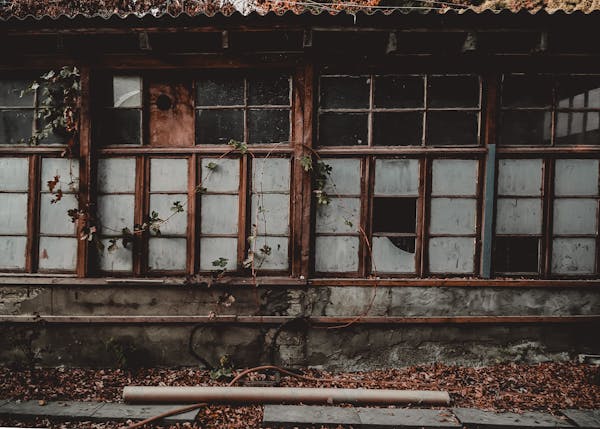 Impact of Residential Demolition on environment 
The demolition's effects on the environment are another important consideration. Sydney has tight regulations about how demolition waste should be managed. Additionally, some older structures could include dangerous elements that require specific management, including lead or asbestos. Before the demolition can start in these situations, an expert might be needed to properly remove these materials. Both noise pollution and dust control should be taken into account because they may have an impact on your neighbours and the neighbourhood as a whole.
Safety precautions for Residential Demolition
Demolition is a dangerous activity by nature. Therefore, it is essential to implement tight safety measures to safeguard employees, members of the public, and neighbouring structures. Plans for safety should include precautions against unintentional harm to adjoining houses, safety from falling debris, and protocols for dealing with emergencies. A capable contractor should be knowledgeable about safety procedures and follow them throughout the demolition process.
Opportunities for Recycling and Salvage
It's important to take into account any salvage and recycling possibilities before the demolition. Bricks, wood, metal, and even appliances are just a few of the things that can be recycled or reused. In addition to lowering the environmental impact, this can help offset some of the costs associated with destruction. Before the demolition, a walk-through with your contractor might help you discover objects that can be salvaged.
Budgetary Factors  for Residential Demolition
The expense of the demolition must also be taken into account. The price may differ depending on the size of the property, the type of demolition, the quantity of debris to be cleared, and other site-specific elements. Before the demolition process begins, it's critical to obtain an exact price from your contractor to prevent any unforeseen charges.
Waste Management 
Any project involving the demolition of a home must have a solid waste management strategy. To do this, demolition trash must be appropriately sorted, recycled, and disposed of. Waste management in Sydney is subject to stringent laws that must be followed. In addition to adhering to the law, an effective waste management plan benefits the environment.
Checking for Hazardous Materials
Hazardous materials like asbestos or lead-based paint are common in older dwellings. If these compounds are present, specific steps must be taken to remove and dispose of them safely. Therefore, it's imperative to conduct an inspection to detect any dangerous items before any demolition work gets started.
Hiring a Reputable Demolition Company
The hiring of a trustworthy and skilled demolition business is possibly the most important component. They ought to be well-established, properly licenced, and insured. Additionally, the business must be dedicated to service excellence, environmental responsibility, and safety.
 Give these important elements some thought before beginning your Sydney residential demolition job. They will assist you in making sure the procedure is as easy, quick, and secure as possible.
 Selecting the best team is essential when it comes to residential demolition. It's crucial to have experts on your side due to the complexity of the situation, from planning and cost estimation to waste management and safety considerations.
 Amigos Demolition Sydney is a seasoned participant in this field, combining years of experience with in-depth familiarity with regional laws and a steadfast dedication to safety. Whether you're tearing down a single house or a sizable apartment building, we can help you do it quickly and effectively. For a stress-free and effective residential demolition experience in Sydney, get in touch with us right away.
Read more Blogs :- HOW TO CHOOSE THE RIGHT CONSTRUCTION WASTE REMOVAL COMPANY IN SYDNEY